---
CDRRMO OPENING PROGRAM WATER SEARCH & RESCUE TRAINING
July 13, 2022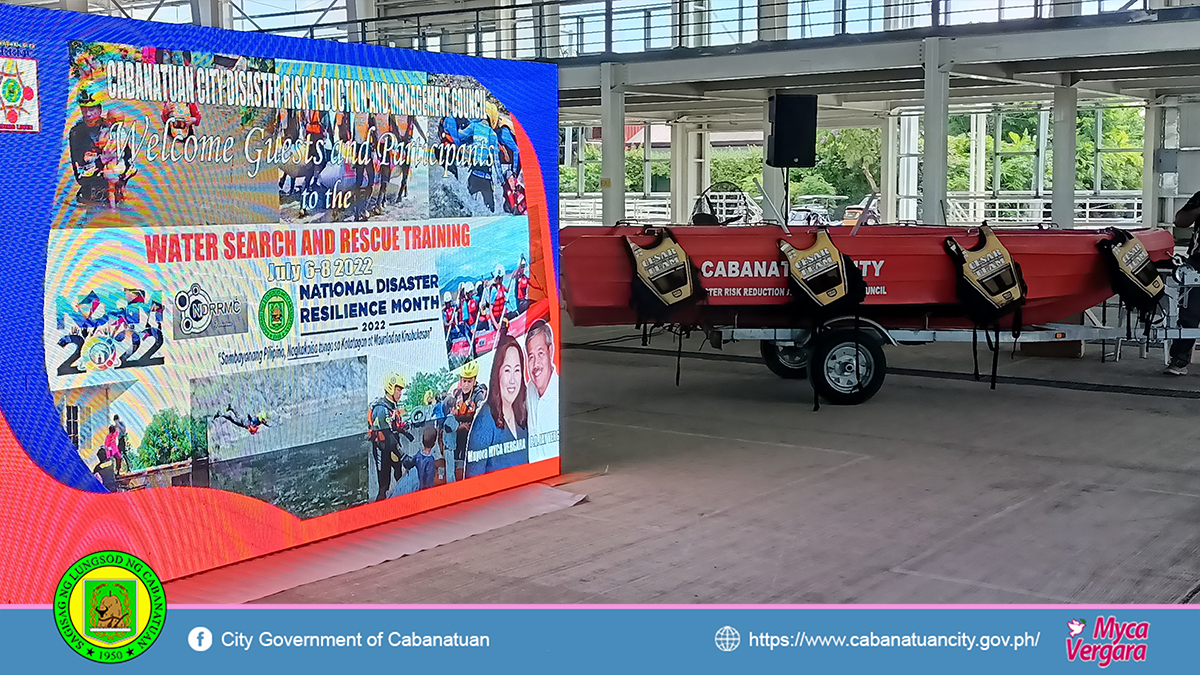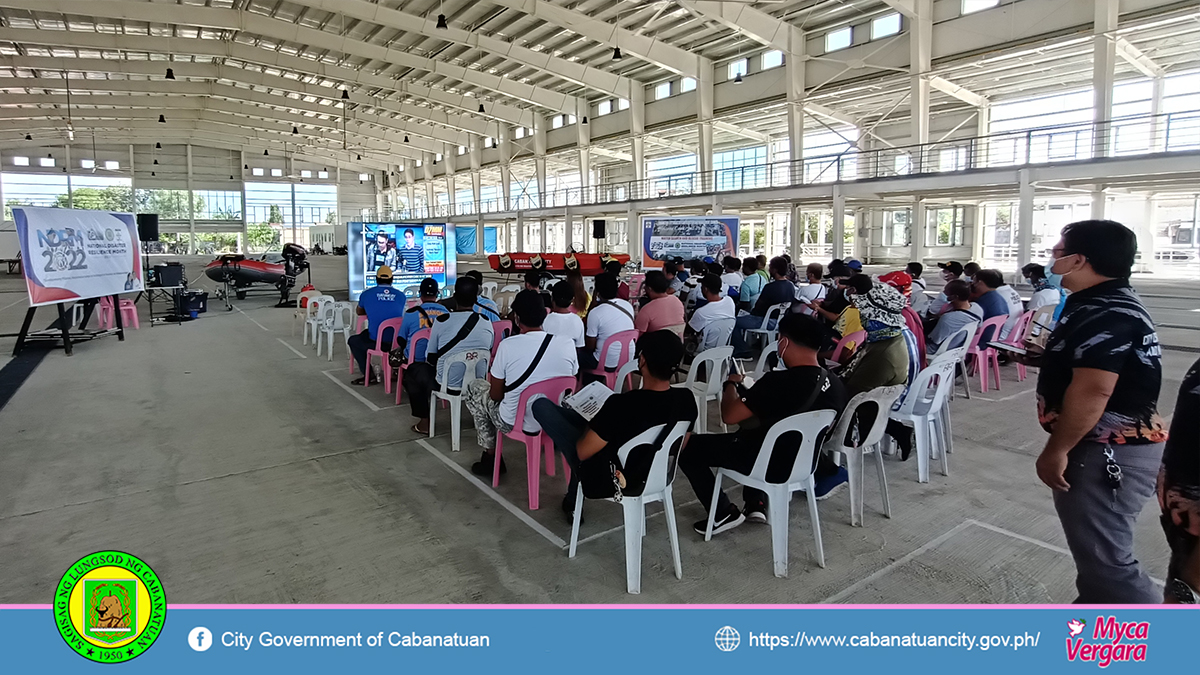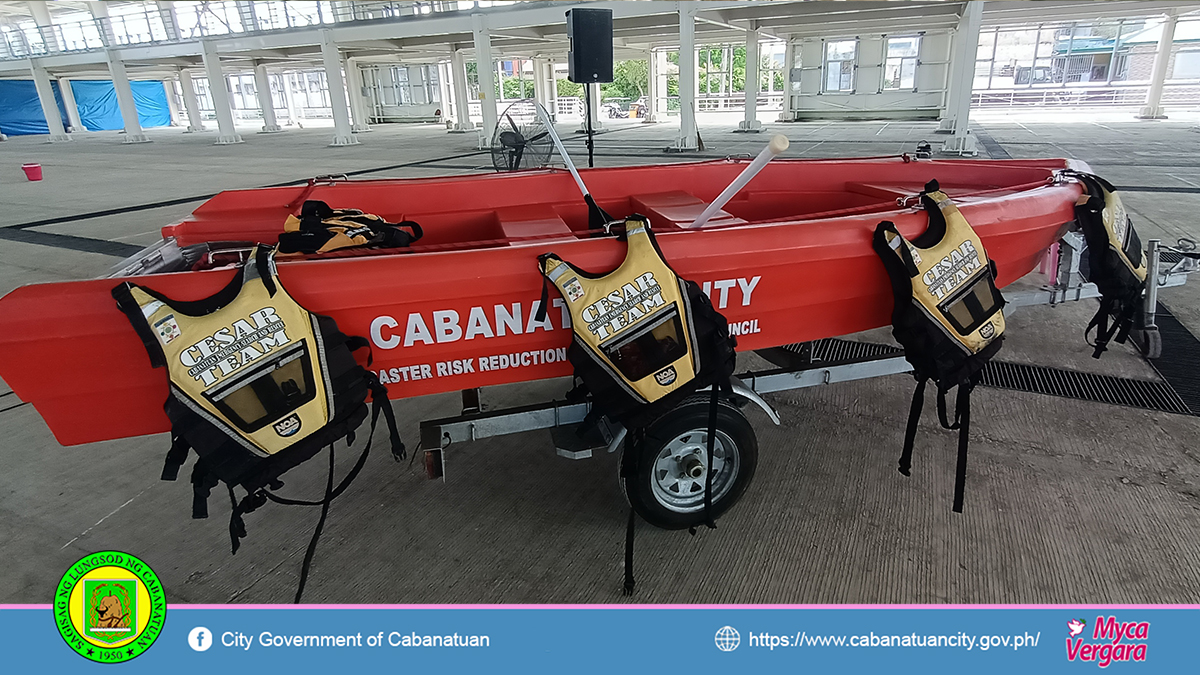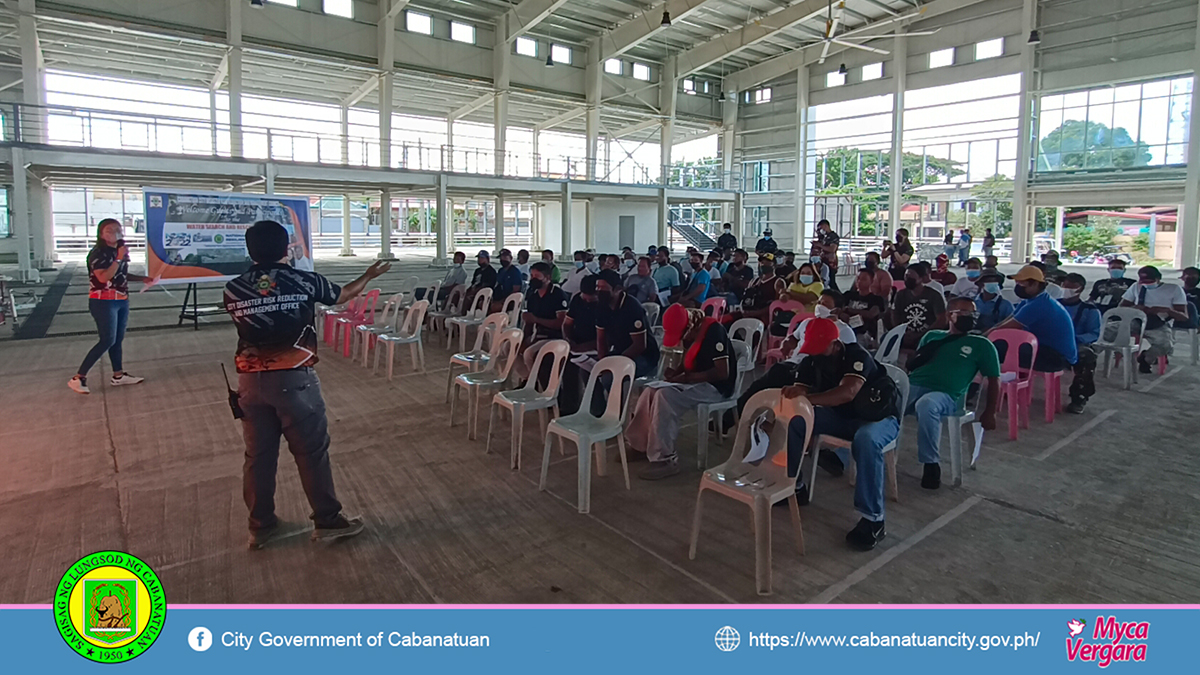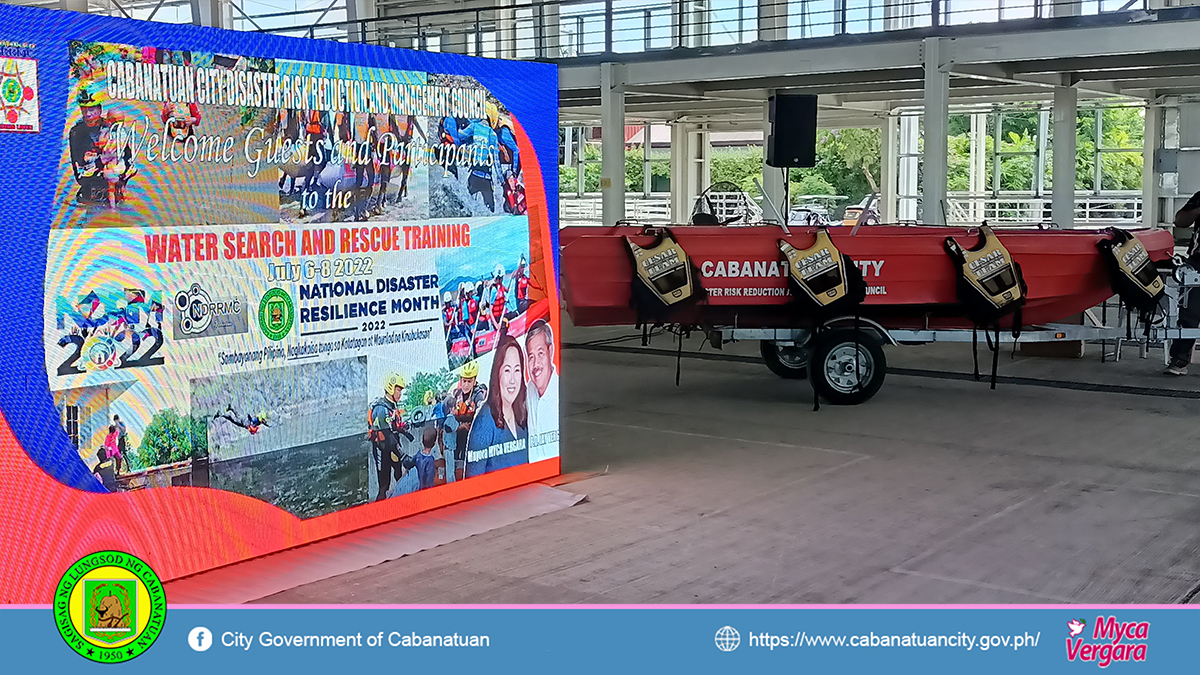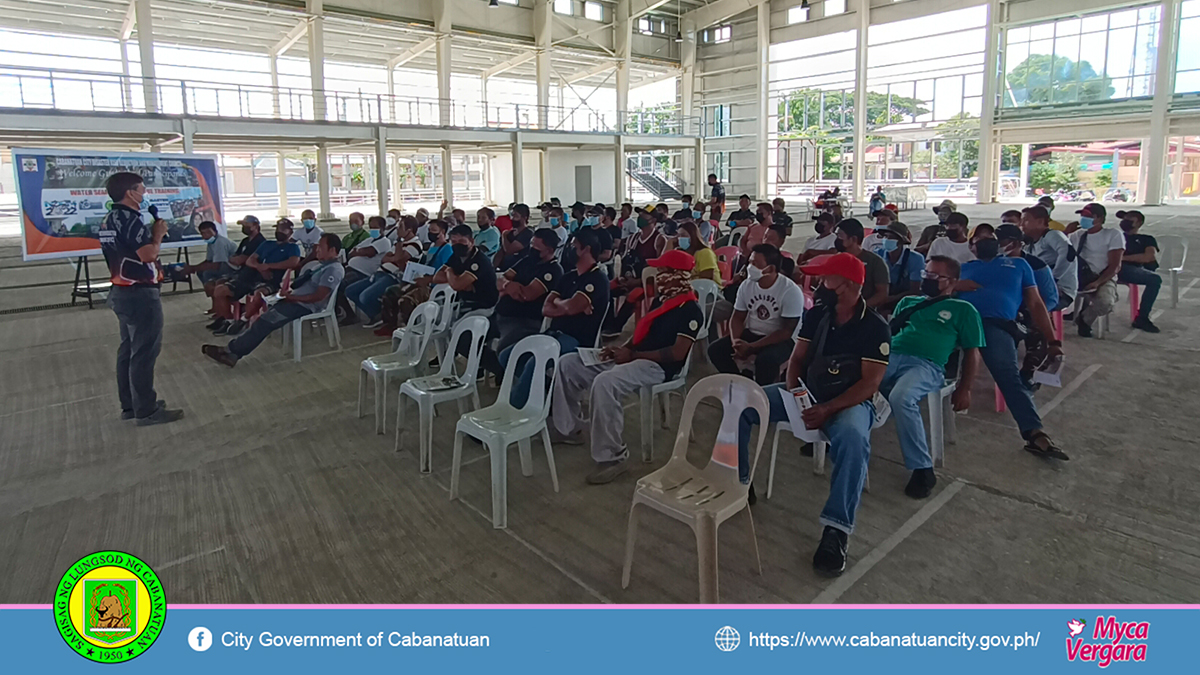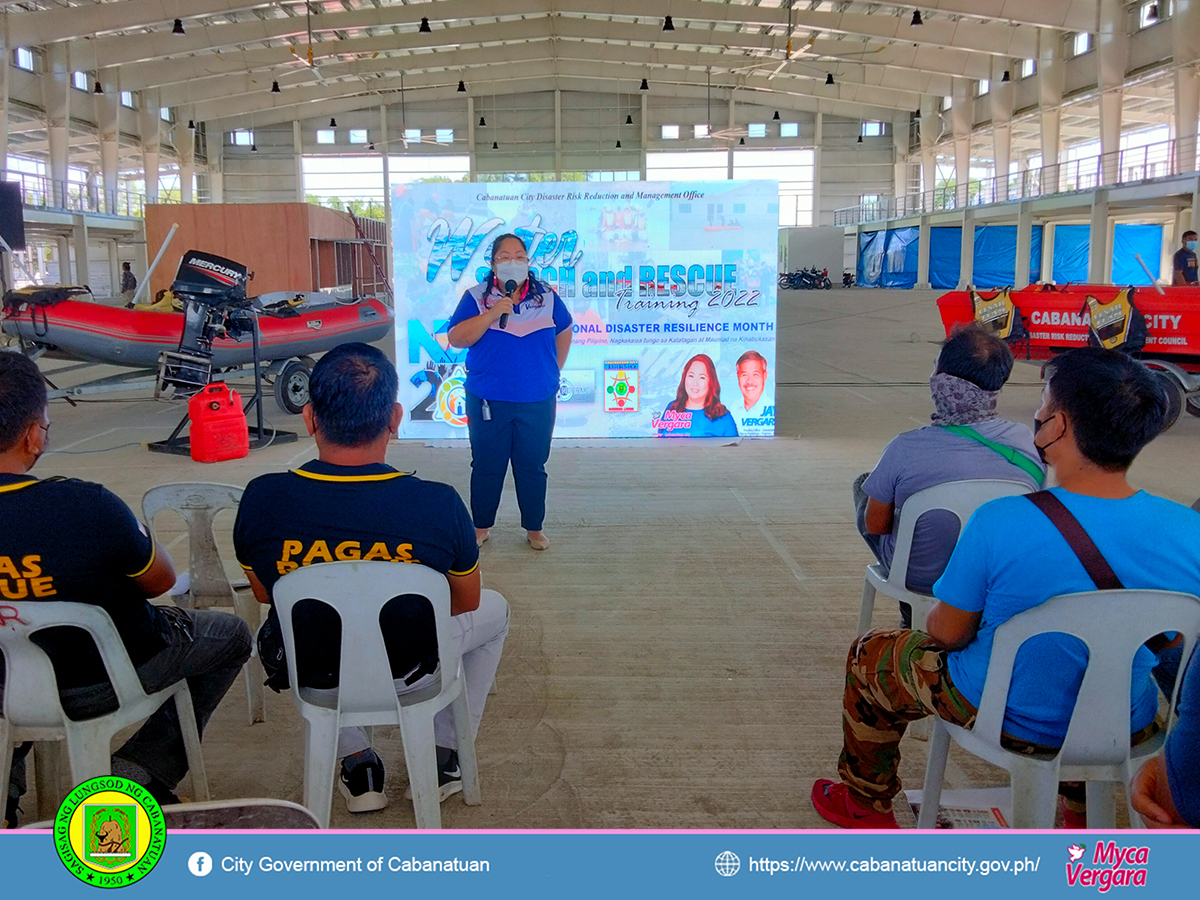 Cabanatuan City Disaster Risk Reduction and Management Council Chair, Mayor Myca Elizabeth R. Vergara, welcomes the participants of the Water Search and Rescue Training at the opening ceremony held at the Temporary Public Market at Brgy. Kapitan Pepe, July 6, 2022.
As part of the National Disaster Resilience Month 2022 Celebration, Accredited Community Disaster Volunteers (ACDVs) from Aduas Norte, Aduas Sur, Bagong Sikat, Barrera, Communal, Pagas, San Josef Sur, San Juan Accfa, Sumacab Sur, Talipapa, LIGA ng mga Barangay, and Cabanatuan TODA will undergo a three-day training which includes lecture and discussion on the "Principles of Search and Rescue" and skill application.
This activity aims to further educate, train and involve all Cabanatueños as first responders for a disaster-prepared city.
Source: DRRMO Cabanatuan City
EVENTS
NOVEMBER 02, 2019
All Souls Day
NOVEMBER 01, 2019
Mayor's Visit to Cemeteries
SEPTEMBER 09, 2019
Eid'l Adha
SEPTEMBER 02, 2019
Araw ng Nueva Ecija